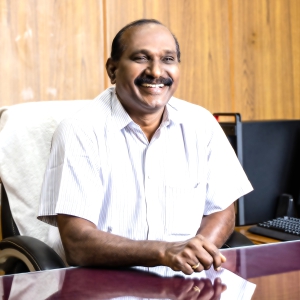 Prof. K. Murugavel
Registrar (i/c)
Profile Description
Prof. Dr. K. Murugavel, Registrar (i/c) is a Senior Professor and Head of the Department of Physical Education. He has vast experience of 31 years of which he initially worked as a Reader for 18 years at Ayya Nadar Janki Ammal College, Sivakasi before joining Bharathiar University. At Bharathiar University, he held many responsible positions, such as, 
Member Syndicate, Bharathiar University-2011-2014
Dean of Education 2012-2015
Senate Member, Bharathiar University
Chief Warden, Bharathiar University
Liaison Officer for search Committee, VC Selection – Bharathiar University
Besides these, he was one among the final three candidates for interaction with Governor for the Post of Vice-Chancellor of Tamil Nadu Physical Education and Sports on August 10th and 11th 2018.
He acted as a board member for faculty recruitment of various Universities and colleges in Tamilnadu and other states.
He acted as Chairman and Member of the Board of studies of different Universities and colleges.
He has published three books and 71 articles.
He acted as Chairman at various National and International conferences and contributed and presented many articles at national and international level conferences.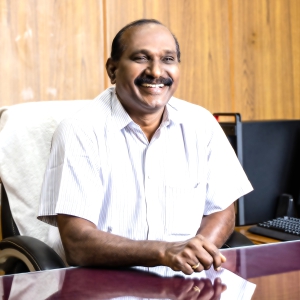 Prof.K.Murugvel
Registrar (i/c)
Phone: +91-422-2428
Email: regr@buc.edu.in
Awards & Honours
Prof. K. Murugavel served as, 
NAAC Peer team Member
NCTE Visiting Member
Prof. K. Murugavel is the recipient of
"Life Time Achievement Award" (2018), By Nature Science Foundation, Coimbatore 641 004, 
"Life Achievement Award" (2019), by Research Novel Academy, Pondicherry.
He has produced an Olympian Mr. C. Thirugnanadurai who participated in a 100 meter run at Syndey Olympics.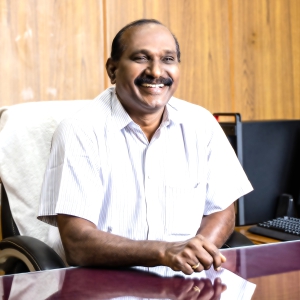 Prof.K.Murugavel
Registrar (i/c)
Phone: +91-422-2422203
Email: regr@buc.edu.in
Personal Secretary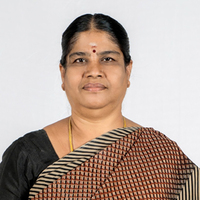 Mrs. R. Rajamani
Senior PA to Registrar/ Section Officer
Phone: +91-422-2428108
Email: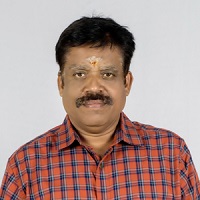 Mr. O. Rajan
Junior PA to Registrar/Assistant Section Officer
Phone: +91-422-2428108
Email: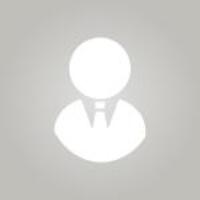 Mr.Ganesan
office Assistant
Phone: 
Email: 
Roll of Honour Former Registrar's

 

Prof.P.N.Silambannan

Period of Service: 08.04.1982 – 03.07.1989

Dr.S.Subramaniyan

Period of Service: 03.07.1989 – 05.05.1991

Dr.S.P.Viswanathan

Period of Service: 12.06.1991 – 11.06.1994

Prof.M.Muthusamy

Period of Service: 12.05.1995 – 11.05.1998

Dr.K.P.Kandasami

Period of Service: 16.04.1999 – 15.04.2002

Dr.C.Subramaniam

Period of Service: 16.04.2002 – 15.04.2005

DR.P.Thirumalvalavan

Period of Service: 15.12.2005 – 14.12.2008 & 09.06.2009 – 08.06.2012

Dr.P.K.Manoharan

Period of Service: 09.06.2012 – 13.04.2015

DR.K.G.Senthilvasan

Period of Service: 15.04.2015 - 30.03.2016

Roll of Honour Former Registrar's (In-charge)

Thiru.A.P.Rabindran

Period of Service: 06.05.1991 – 11.06.1991

Dr.M.R.Raghavachar

Period of Service: 12.06.1994 – 12.05.1995 & 16.04.1998 AN – 11.05.1998 AN

Thiru.V.C.Thangavel

Period of Service:15.04.2005 AN – 10.05.2005

Dr.S.Balasubramaniam

Period of Service:11.05.2005 – 20.09.2005

Dr.K.Natrajan

Period of Service: 21.09.2005 – 15.12.2005 & 15.12.2008 – 31.05.2009

Dr.S.P.Anjali Devi

Period of Service: 01.06.2009 – 08.06.2009

Dr.K.Balachandran

Period of Service: 13.04.2015 AN – 14.04.2015

Dr.P.Kolandaivel

Period of Service: 01.04.2016 – 29.06.2016

Dr.P.S.Mohan

Period of Service: 29.06.2016 – 28.11.2016

Dr.B.Vanitha

Period of Service: 28.11.2016 AN – 11.03.2019

Dr.K.Murugan

Period of Service: